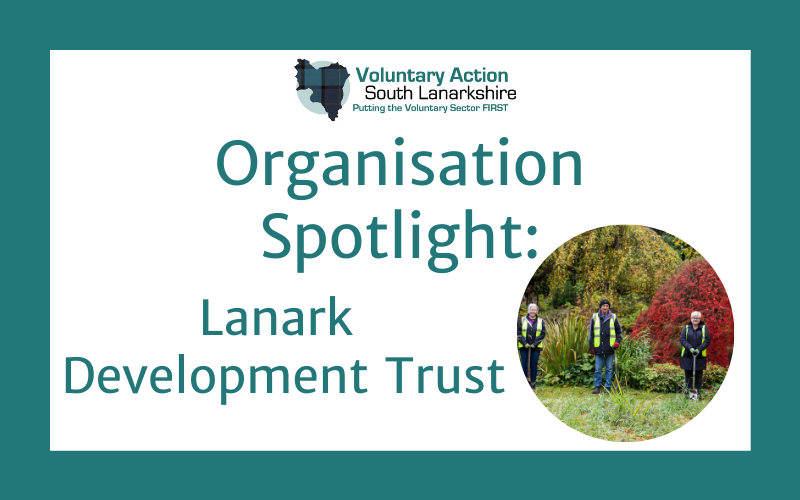 Lanark Community Development Trust was formed in 2009 to develop and deliver priority community projects which have a social, environmental or economic impact in Lanark. One of their current principle projects is the management of Castlebank Horticultural Centre in Lanark, which operates as a social enterprise with generated income being reinvested in the running and development of the centre and its activities.
Castlebank Horticultural Centre has been developed by, and for, the local community over the last 10 years – with the final major renovations completing in winter 2018. The centre employs a full-time Educational Gardener, funded for 3 years by the National Lottery Community Fund. The remit of this post is to engage a diverse collective of the local community, everyone from nursery & school children to adults and seniors, in a variety of educational activities, training and green volunteering.
COVID-19 has had a massive impact on the organisation, changing the way they work and engage with volunteers, the local community and online audience. The centre physically closed during lockdown, and the Educational Gardener took on the entire volunteer team's jobs in maintaining the park's gardens for the local community to enjoy. Volunteers were kept up to date with regular ZOOM sessions and were provided with wellbeing bags and festive 'at home' afternoon teas.
Many activities moved online, and Lanark Development Trust were able to generate income through virtual workshops, talks, training courses. They also sourced local funding (Lanark Rotary Club) to host a virtual Family Gardening and Nature Club over the 8 weeks of the summer holidays. Additional income was generated by launching a new 'fresh produce boxes' featuring a fresh, seasonal variety of their home-grown organic fruit, vegetables and herbs.
Lanark Development Trust have seen a massive opportunity to generate more income through sale of produce and plants and will be looking to capitalise on this in 2021 through improvements to the growing compound. They have also seen the fantastic opportunity available to expand their reach through virtual workshops and digital activities with no geographical boundaries. To date they have had virtual participants from around the world! 
"Volunteering at Castlebank Park gives me a fantastic sense of purpose and feeling of pride when you see the results of your hard work."
-Volunteer