2019 marks the 35th anniversary of Volunteers' Week (1-7 June), when the third sector in South Lanarkshire will join thousands of other charities and voluntary organisations across Scotland to celebrate volunteering.
This Volunteers' Week as part of a joint "growing volunteering across Lanarkshire" campaign. VASLan and VANL are supporting the Lanarkshire Green Health Partnership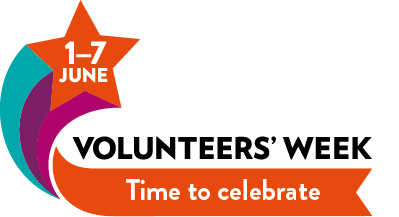 and are giving away seed bombs to encourage people to get outside, enjoy our beautiful surroundings and visit some of the great voluntary organisations who offer green health volunteering
You can pick up a seed bomb at one of the following four locations across South Lanarkshire:
Or why not make your own - the recipe is available at: https://www.wildlifetrusts.org/actions/how-make-seed-bomb
If you are a voluntary organisation wanting to celebrate your volunteers, our Resource Kit for organisations is full of "growing volunteering" themed ideas and can be downloaded from here . In addition Volunteer Scotland have some great resources that can help you say either a simple thank you or arrange a big celebration event.
Let Us Know About Your Volunteering!
VASLan  would love to hear about how you are celebrating volunteer's week, please send stories, photos of your events or case studies to sarah.burgess@vaslan.org.uk and we will be happy to promote your organisation and support you on social media please tag us using  @VA_SLAN  on Twitter or @vasouthlanarkshire on Facebook.