Chest, Heart and Stroke Scotland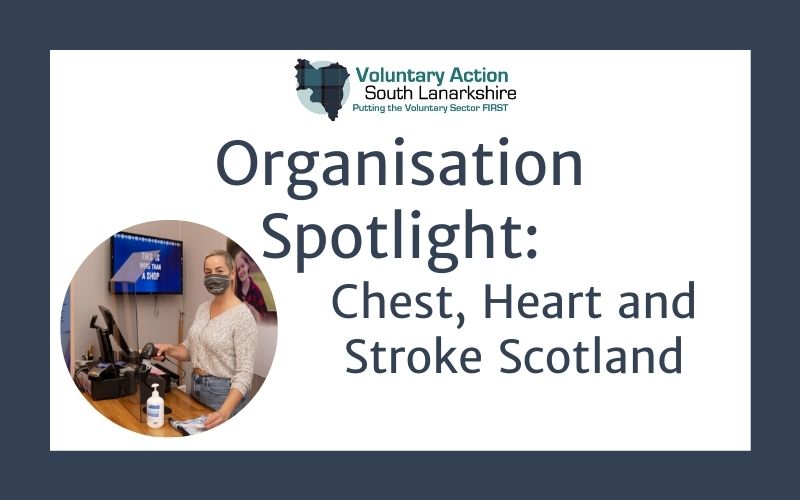 Chest, Heart and Stroke Scotland currently have around 40 shops/ community hubs across Scotland. Their shops and hubs help them to raise funds so to ensure CHSS can provide their services to the people who need them. Every one of their stores relies on a team of volunteers to help run it and support our staff. Quite simply, they cannot provide services or raise funds without the amazing support of volunteers. The time, support and the work they do is vital to both CHSS and the people they help. By helping out in a CHSS store, you can make a difference to people and their families in Scotland who are isolated, scared or anxious about their condition.
CHSS desperately need volunteers to help shops re-open and begin to rebuild communities and local high streets.
Bothwell, Strahaven, Biggar, Lanark and Carluke CHSS are excited to welcome customers, existing volunteers and new volunteers along to their shop. Opening times will be Monday 11am-4pm and Tuesday-Saturday 10am-5pm.
Help save your local shop by sparing a few hours a week in store. CHSS shops are vital in raising funds to help people across Scotland do more than survive and really live.
If you'd like to volunteer at your local shop please email volunteering@chss.org.uk