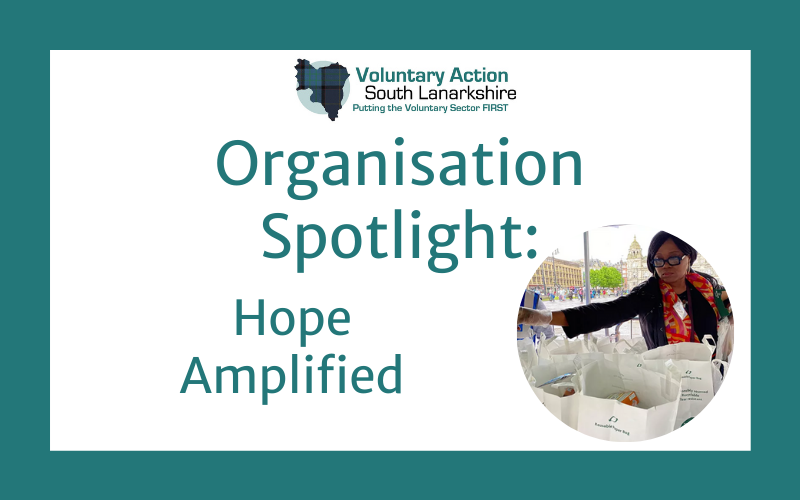 Hope Amplified is community-led organisation working & supporting vulnerable and disadvantaged family, young and children in every aspect of life ensuring they are given every possible chance to meet their full potential and to participate fully in society. They ensure people from disadvantaged community are given fairer chance to develop their social, employment and life skills. 
Hope Amplified services are open to all members of the public and intend to serve the public and all members alike. They do encourage the participation of BME who sometimes are often disadvantaged because of disillusionment, lack of opportunities, social & cultural exclusion, and financial deprivation.
Hope Amplified services are rooted in evidence-based practice and shaped to reflect current research about effective ways of helping disadvantaged young people achieve a better life. In this present moment Hope Amplified has been able to achieve various goals in improving the community within South Lanarkshire. This has been done through the provision of free prepayment meters for the underprivileged within the BME community. Additionally, they currently have nearly 200 accepted households who will be receiving the pre-payment meters, due to high demand of the service. In the past six months we have been able to distribute free food to various families who are in need during lockdown, as well as young vulnerable adults within the BME community.
They also provided household essentials and took part in the food bank that occasionally takes place in City Centre Glasgow and Rutherglen called the Kush Food Bank Project.
In December 2020 Hope Amplified partnered with AFROCSOT in an exhibition called New Decade Artists by A.Scot Gallery, which was dedicated to artists of both African and Scottish descent. The event aimed to support black/ethnic minorities to succeed in entrepreneurship, as well as acted as escapism for many who have been suffering with mental health during the pandemic.
For more on the Gallery visit: https://tfn.scot/features/exhibition-showcases-fine-scottish-and-african-art