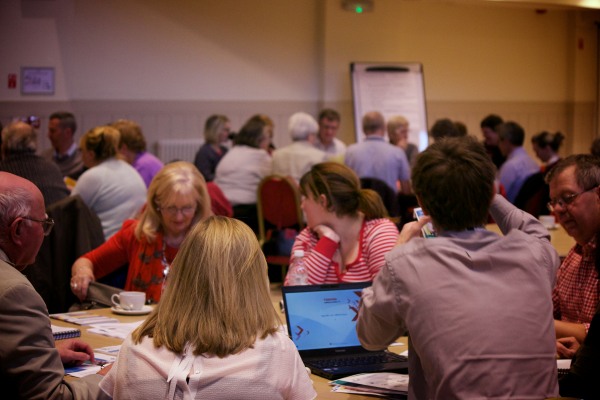 The Third Sector Forum is a platform for the South Lanarkshire third sector to network, share ideas and help shape public policy. Meetings are broken down geographically into South Lanarkshire's four localities (Rutherglen & Cambuslang, East Kilbride & Strathaven, Hamilton, Larkhall & Blantyre and Clydesdale) giving third sector and community organisations a chance to discuss ways of working that address local need, encourage creative thinking and celebrate the sector's contribution.
The Forum's objectives are:
To support South Lanarkshire third sector organisations and communities to develop, by providing a platform for professional dialogue at locality and Community Planning Partnership level.

To highlight the breadth of provision and celebrate the positive contribution provided by the third sector across the South Lanarkshire area

To provide a platform and a mechanism both for sharing information and collecting the views of the sector

To extend opportunities for the sector's members, supporters and users to contribute their experience and ideas to the development and implementation of public policy

To be a key third sector engagement platform for public sector bodies at a locality and strategic level

The governing values of the Forum are Respect, Integrity, Inclusiveness and Commitment, and these values are built on the foundation of Accountability and Partnership.
Clearly the success of the Forum is determined by widespread engagement from the sector, so we encourage any third sector organisation working in South Lanarkshire to get involved. The dates for future Third Sector can be found in the Event information.
If you would like to attend, please contact VASLan  Tel 01698 300390 or Email office@vaslan.org.uk.